Is Negan's stay at Alexandria's rusted, destitute jail cell just a modern-day pillory on the public square or meant for self reflection and penance?
The Walking Dead has gotten down on one knee and popped the question to viewers, "Do people change?" If you believe as Michonne that "No, people don't change. Not really," then any argument for letting Negan out for 'good behavior' becomes moot. Eye for an eye, Hammurabi's code of law, lex talionis. There is no substitute, no action Negan can ever undertake to make up for his prior deeds from Michonne's standpoint. It would take a literal emergency and severe undermanned defenses for it to be even plausible for her.
However, if you feel like Judith Grimes that the passage of time and circumstance changed her adopted mother, then Negan's freedom gains liquidity. Shaped in the soft motion of water rather than the rigidness of stone. Can you marry into giving another chance to Negan knowing new potential instances of ruthlessness loom based on your answer? At the same time, matrimony could see a Negan in equilibrium, rehabilitated and reformed. An active asset to society rather than a living statue of deterrence.
Keep in mind, there is no correct answer for this subject. Yes or no, it's purely case-by-case individual basis at best. Today, we'll be taking a look at the arguments for and against keeping Negan locked away with only books as amenities.
Arguments against keeping Negan locked away:
Removal from society creates vacuum
By removing Negan, you've created a void for another figure to possibly rise in his place. Just because Negan lost his throne doesn't mean the demand for what he provided vanishes into the wind. The people of Sanctuary loved Negan, even after being ousted from power, his grip on the people's sentiments remained intact. The inequality in trade he claimed elsewhere assured them a richer, better quality of life. Not to mention, his code provided structure to a society on the brink of madness and chaos. Look back at Sanctuary residents' growing discontent with Simon and The Saviors when Negan was temporarily missing-in-action.
Without Negan's Savior whistle sending chilling fear across the land, Alpha and Beta have risen without opposition. Where the group might have been limited to a junkyard as The Scavengers with Negan to keep them in check, they've been allowed to develop uninhabited. People that might have become productive members of society in Sanctuary or elsewhere joined Alpha's cause instead.
Reduction in cost of limited resources
By confining a healthy, strong individual from giving back to society, you're essentially making them a net negative on resources. A drain on Alexandria's already limited food and medical supplies as an isolated community. One that's always on the edge of teetering on economic collapse. Really, all it takes is one random natural disaster for the entire utopia of Alexandria to come to a somber end. In Negan's own words, he could help Michonne run the place if given the opportunity.
There is no denying Negan's leadership ability, methods withstanding. By reintegrating Negan into society, you add leadership, defense and potential to both add resources and loyal people to the community.
Rehabilitation and Reform
What is mercy really? Negan referenced himself being kept alive as a public display of mercy from the great Rick Grimes on last week's Walking Dead episode. If an individual appears sincerely ready to rejoin society, humbled and apologetic… Is it mercy to allow them a second chance to reform, or a crime against the families their deeds hurt for eternity?
Arguments for keeping Negan locked away:
Deterrence
Rick and Michonne's not so subtle message through Negan's jail sentence is to keep others from doing the same. By not seeking absolute vengeance and keeping Negan alive, Rick showed the whole new world that the sun was on the horizon. No longer would an eye for an eye based society where might makes right control the land.
Negan is a walking, talking symbol for deterrence. His four-by-four cell serving as a community wide memo on what happens when you break their laws. Arbitrary as they might be in the time of the apocalypse, Michonne's charter was poised to bring about a new code of ethics.
Time served and Restitution
If the punishment should fit the crime as the old phrase goes… Is there any amount of time Negan can ever pay back to make up for what he's done? Though Maggie once said the Negan she knew was already gone upon seeing him, it's doubtful she'd want him to walk free. Even if he can make up with physical labor through willing restitution, those hurt might see any flexibility as reward. Michonne even wanted his window to the world closed off last episode ("Guardians"). There might be no emotional restitution Negan can ever provide tangible compensation for.
Retribution
Negan's jail sentence in Alexandria didn't arise out of coincidence, it's exact retribution for the lives of Abraham, Glenn and countless others lost in the war. Although Rick ultimately didn't go through his verbal eye for an eye promise to Negan upon vanquishing The Savior monarch, he still took away everything he had.
Would you let Negan out of jail? Tell The Natural Aristocrat in the comment form below!
Dante is another good Walking Dead character gone for no great reason
Losing Juan Javier Cardenas (Dante) from The Walking Dead's cast did not enhance the series or provide any kind of spirited epiphany, not even a good Deus Ex Machina. It was just a waste of potential of one of Season's 10's most charismatic bright spots.
This article contains spoilers for The Walking Dead's mid-Season 10 finale.
For as much as The Walking Dead bathes in the term 'delayed gratification' and takes almost a schadenfreude-like approach to stretching plot lines to the brink… They simultaneously eliminate their most intriguing characters like Dante on a whim or lock them away from screen time in narrative jail ala Negan. What purpose did Dante's death serve during TWD Season 10 midseason finale? For Gabriel to revive a relationship side plot with Rosita that most fans realistically forgot about by now?
All it did was snuff out the candle of this season's most charismatic new on-screen addition for two seconds of shock value. What could have been the closest thing to a Merle-like character is in the ground, six feet under, to progress yet another convoluted romance storyline. Let's face it, Ole' Gabey isn't Rosita's first boyfriend and he certainly won't be the last. She's been 'getting over' Abraham for quite a while now. Every other episode, Rosita looks like she's in love with a different member of her reverse harem. Might as well spin a wheel to figure out who's the next sucker.
Lost Future
Juan Javier Cardenas as Dante – The Walking Dead _ Season 10, Episode 7 – Photo Credit: Jace Downs/AMC
Meanwhile, Dante had an endless well of potential as his disposal. From if he really had a son or not, military background, to his Whisperer attraction. Most importantly, actor Juan Javier Cardenas knew how to sell a scene. How to make Dante standout and steal the moment. Him being a doctor added to the question of possible no-choice necessity similar to Pete Anderson. There were so many different directions to take his character to, he could have been more than the traitor who took out Siddiq. One of the few times The Walking Dead should have held back, they go full force. Reminiscent of the loss of Jessie Anderson [Alexandra Breckenridge] in Season 6 of the show.
This goes back to the decision to take out The Governor. It's okay not to fully eliminate a character through death and just have them escape for a while, instead of losing another quality actor. Maggie Greene received such a temporary exit when Lauren Cohan moved to another project. Recognize your roster, so you're not left with storylines your audience isn't that immersed in at the expense of ones they are into.
Read more of The Natural Aristocrat's Walking Dead coverage in The Walking Dead category section!
TWD: Lydia's mistreatment proves Second Chances are Fashion Statements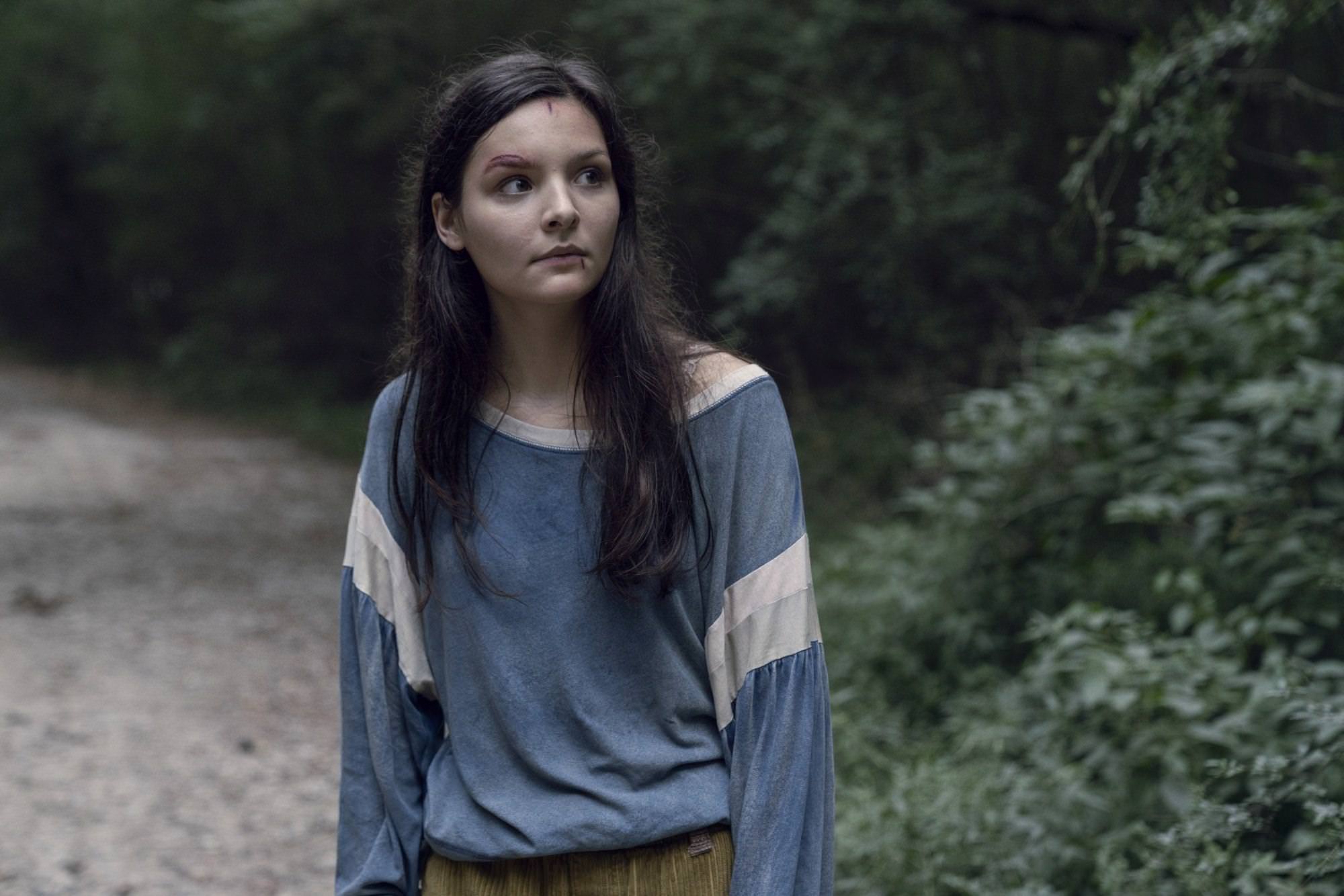 Alpha told her daughter the truth after all… The raven-haired Lydia was never going to be accepted in Alexandria on more than a superficial level, the game was rigged before it started.
It's easy to speak of second chances when times are booming and the flowers are blossoming. What about when they wilt? The rough and tumble when Murphy's Law hits and everything that could go wrong, does. Is it still soothing to be floating atop the moral high ground then? Alexandria's promised tolerance of their resident refugee Whisperer led to a secret campaign of undercover bullying. Friendly smiles on the front, knives ready in the back.
Lydia was never going to be treated like 'one of them' no matter how hard she desperately tried to fit in… Just ask Negan. There was only so much a Daryl could do, he can't escort Lydia as a personal bodyguard everywhere for the rest of her life. Eventually, she would always have to face the dark underbelly of Alexandria. One that blames her unfairly for her own existence. True feelings always have a way of surfacing in the end. Tongues sharpen when civilization erodes. All it took was a tree fall and some walkers. In reality, the broken routine of daily comfort.
Transactional Relationships
Even Carol Peletier is guilty of just paying lip service, using Lydia as a pawn in her quest for vengeance. An ace in the deck. Fully aware of Lydia's fragile state but openly disregarding it anyway. It was just half a season ago on The Walking Dead that Lydia was ready to take her own life before Carol stepped in. Owning this knowledge did not impact Carol's decision to utilize Lydia even marginally. Not the least bit, 'She'll get over it, it's her decision to help,' Carol thought. No, she won't, not this time.
The ruse is over, the blindfold is off… Lydia can spot the details she missed on first impression. Back when her head was spinning with possibilities and magic. To Lydia, leaving The Whisperers was a new lease on life, to her new neighbors, she was just fashionable to have around. A walking billboard of the community's so-called selflessness and imprint as the good guys. Tolerated but never to be loved. A Christmas present waiting to be returned after New Years Day. Lydia took matters into her own hands last TWD episode and grabbed the receipt herself…
Check out more TWD coverage in The Walking Dead category section!
Negan's Revival like a Kraken rising from Davy Jones' Locker on "Bonds"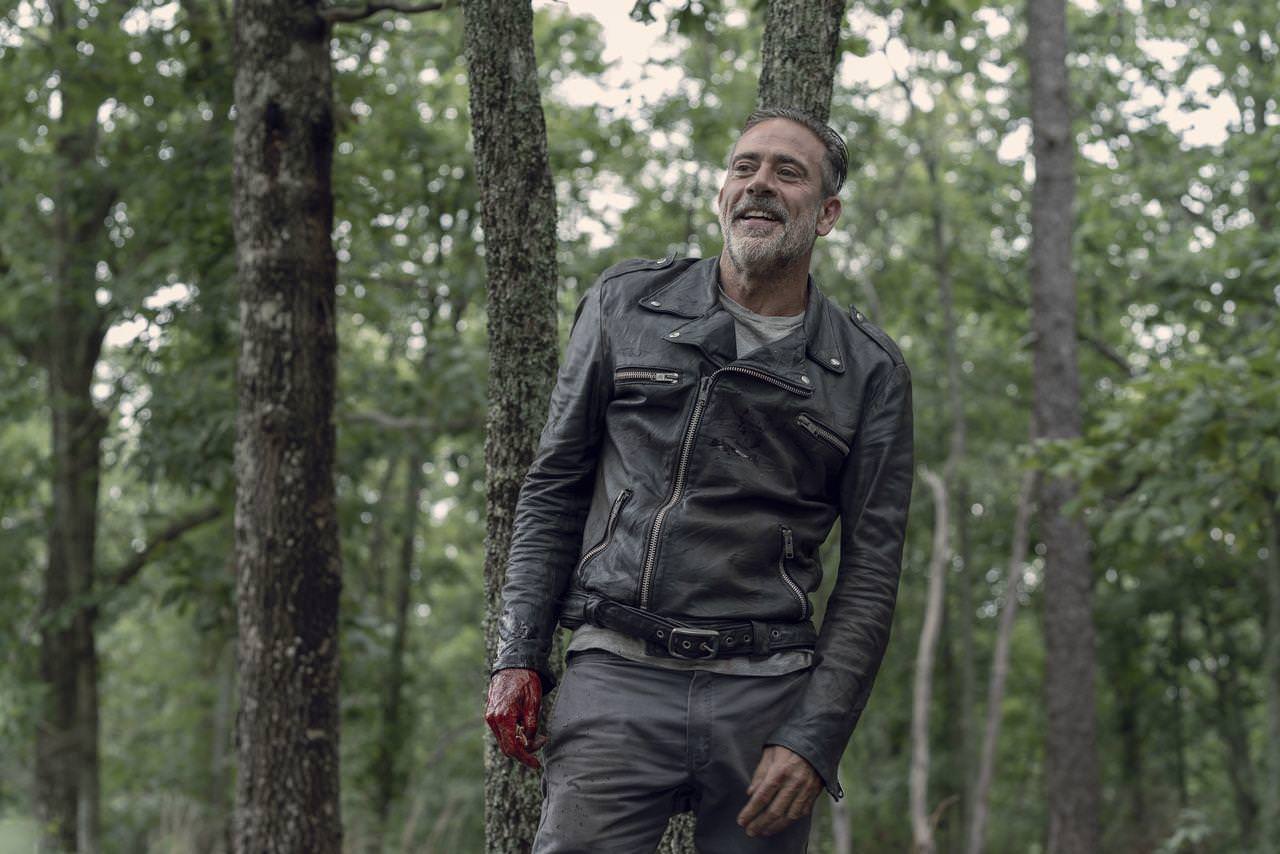 Negan was finally allowed to be Negan after being submerged and suffocating in the depths of Davy Jones' Locker, also known as Alexandria. The Kraken was released upon The Whisperers tonight and Beta can't seem to steer the Captain's Wheel back on course.
This scene recap contains spoilers for The Walking Dead Season 10 Episode 6.
No more Home Improvement style neighbor Negan dishing advice like TWD's Wilson for the last season and a half. No tending the garden reminiscent of farmer Rick. The real Negan was unchained on tonight's episode from the burden of apologizing for his own existence. Like a true Alpha, he accepted the futileness of trying to appease a crew that was never going to accept him as one of their own anyway. As Tyler Durden once said on Fight Club, "It's only when you've lost everything, that you're free to do anything."
Negan wandered onto hostile waters with just a leather jacket on his back and managed to put The Whisperers' entire hierarchy into question. Beta was truly the perfect serious character for Negan to play off of… Particularly, because Beta poses a physical threat to Negan that Father Gabriel never did.
Jeffrey Dean Morgan as Negan, Ryan Hurst as Beta – The Walking Dead _ Season 10, Episode 6 – Photo Credit: Jace Downs/AMC
It brought back the visual of him as fearless in the heart of danger, rather than the downtrodden one, shedding tears in his cell. Negan was authentically getting under Beta's skin by literally being himself: Loud, boisterous, and unapologetic. The way Negan should be. "Do you have a Beta with Benefits thing going on?"
The revival demanded attention both from The Walking Dead's audience itself and Alpha… Who watched Beta's bickering with The Whisperer's newest application in noticeable gratification. Schadenfreude at Beta's unexpected challenger if you will. Negan has lifted himself up against the tide, ready to pull the steady ship Beta's running directly back into the ocean.
One Time 'Cameo'?
The question is, will the series allow Sanctuary's former defacto ruler to continue in this manner? Or send him back to the plank to play 'pretend' good guy? Last episode's Brandon appeared to be some kind of subtle shot at Negan fans who want him to be the way he used to be. As if a fan wanting "Classic Negan" was annoying. Brandon's interpretation more than subtly hinted that with the immediate disappointed stare back in response. It seemed like a breaking the fourth wall move… If you also consider Brandon having no morals as a 'fanboy' it felt like a type of statement on Negan's original fanbase.
Leave predictable hero/advice giver Negan at the door, the Kraken must stay above water. Fighting Giants, Steering Alpha's Ship, and Beyond!
Be sure to check out The Walking Dead #TBT Negan asks Daryl "Who are you?" and relive a classic Savior moment!