Losing Juan Javier Cardenas (Dante) from The Walking Dead's cast did not enhance the series or provide any kind of spirited epiphany, not even a good Deus Ex Machina. It was just a waste of potential of one of Season's 10's most charismatic bright spots.
This article contains spoilers for The Walking Dead's mid-Season 10 finale.
For as much as The Walking Dead bathes in the term 'delayed gratification' and takes almost a schadenfreude-like approach to stretching plot lines to the brink… They simultaneously eliminate their most intriguing characters like Dante on a whim or lock them away from screen time in narrative jail ala Negan. What purpose did Dante's death serve during TWD Season 10 midseason finale? For Gabriel to revive a relationship side plot with Rosita that most fans realistically forgot about by now?
All it did was snuff out the candle of this season's most charismatic new on-screen addition for two seconds of shock value. What could have been the closest thing to a Merle-like character is in the ground, six feet under, to progress yet another convoluted romance storyline. Let's face it, Ole' Gabey isn't Rosita's first boyfriend and he certainly won't be the last. She's been 'getting over' Abraham for quite a while now. Every other episode, Rosita looks like she's in love with a different member of her reverse harem. Might as well spin a wheel to figure out who's the next sucker.
Lost Future
Meanwhile, Dante had an endless well of potential as his disposal. From if he really had a son or not, military background, to his Whisperer attraction. Most importantly, actor Juan Javier Cardenas knew how to sell a scene. How to make Dante standout and steal the moment. Him being a doctor added to the question of possible no-choice necessity similar to Pete Anderson. There were so many different directions to take his character to, he could have been more than the traitor who took out Siddiq. One of the few times The Walking Dead should have held back, they go full force. Reminiscent of the loss of Jessie Anderson [Alexandra Breckenridge] in Season 6 of the show.
This goes back to the decision to take out The Governor. It's okay not to fully eliminate a character through death and just have them escape for a while, instead of losing another quality actor. Maggie Greene received such a temporary exit when Lauren Cohan moved to another project. Recognize your roster, so you're not left with storylines your audience isn't that immersed in at the expense of ones they are into.
Read more of The Natural Aristocrat's Walking Dead coverage in The Walking Dead category section!
TWD: Lydia's mistreatment proves Second Chances are Fashion Statements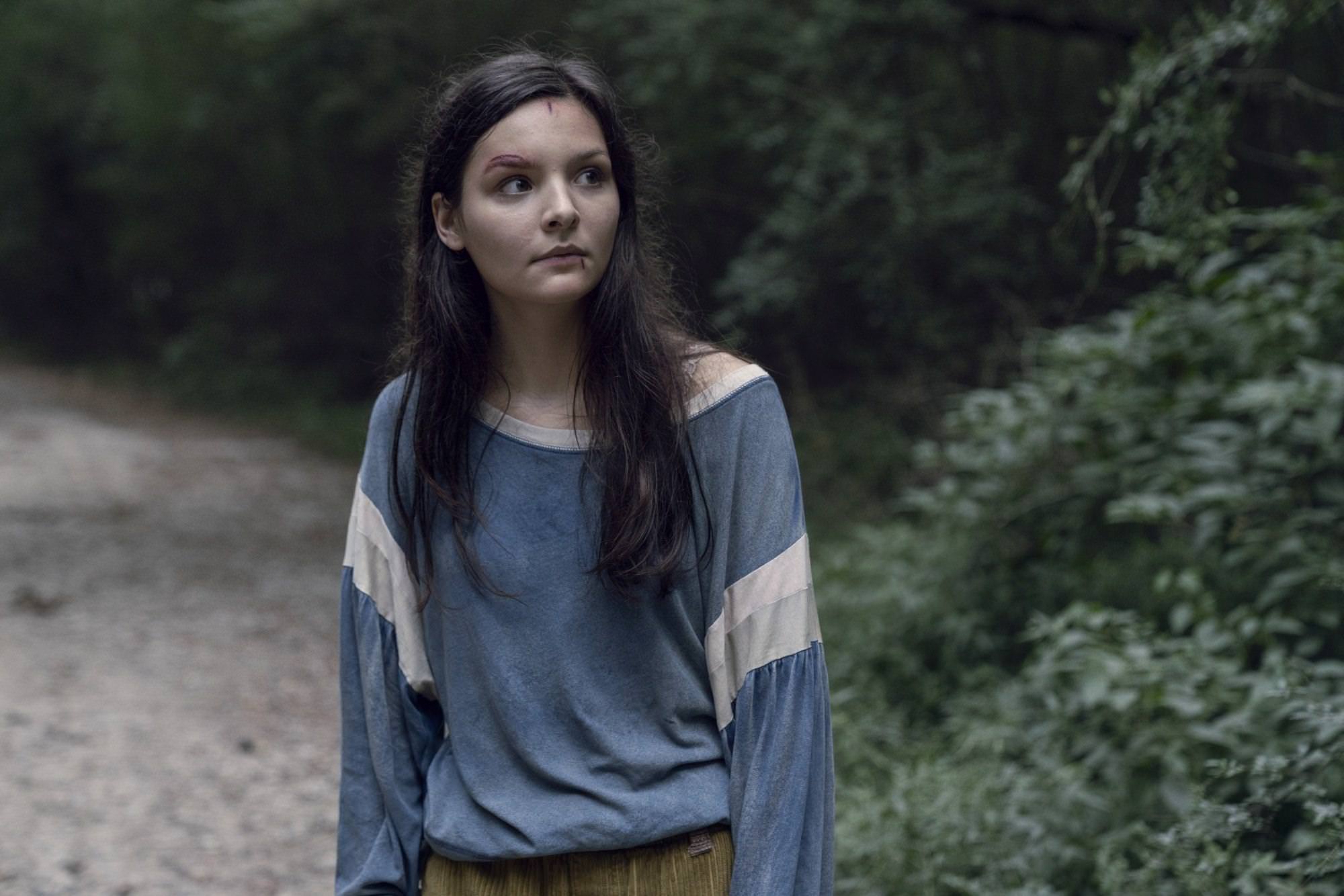 Alpha told her daughter the truth after all… The raven-haired Lydia was never going to be accepted in Alexandria on more than a superficial level, the game was rigged before it started.
It's easy to speak of second chances when times are booming and the flowers are blossoming. What about when they wilt? The rough and tumble when Murphy's Law hits and everything that could go wrong, does. Is it still soothing to be floating atop the moral high ground then? Alexandria's promised tolerance of their resident refugee Whisperer led to a secret campaign of undercover bullying. Friendly smiles on the front, knives ready in the back.
Lydia was never going to be treated like 'one of them' no matter how hard she desperately tried to fit in… Just ask Negan. There was only so much a Daryl could do, he can't escort Lydia as a personal bodyguard everywhere for the rest of her life. Eventually, she would always have to face the dark underbelly of Alexandria. One that blames her unfairly for her own existence. True feelings always have a way of surfacing in the end. Tongues sharpen when civilization erodes. All it took was a tree fall and some walkers. In reality, the broken routine of daily comfort.
Transactional Relationships
Even Carol Peletier is guilty of just paying lip service, using Lydia as a pawn in her quest for vengeance. An ace in the deck. Fully aware of Lydia's fragile state but openly disregarding it anyway. It was just half a season ago on The Walking Dead that Lydia was ready to take her own life before Carol stepped in. Owning this knowledge did not impact Carol's decision to utilize Lydia even marginally. Not the least bit, 'She'll get over it, it's her decision to help,' Carol thought. No, she won't, not this time.
The ruse is over, the blindfold is off… Lydia can spot the details she missed on first impression. Back when her head was spinning with possibilities and magic. To Lydia, leaving The Whisperers was a new lease on life, to her new neighbors, she was just fashionable to have around. A walking billboard of the community's so-called selflessness and imprint as the good guys. Tolerated but never to be loved. A Christmas present waiting to be returned after New Years Day. Lydia took matters into her own hands last TWD episode and grabbed the receipt herself…
Check out more TWD coverage in The Walking Dead category section!
Negan's Revival like a Kraken rising from Davy Jones' Locker on "Bonds"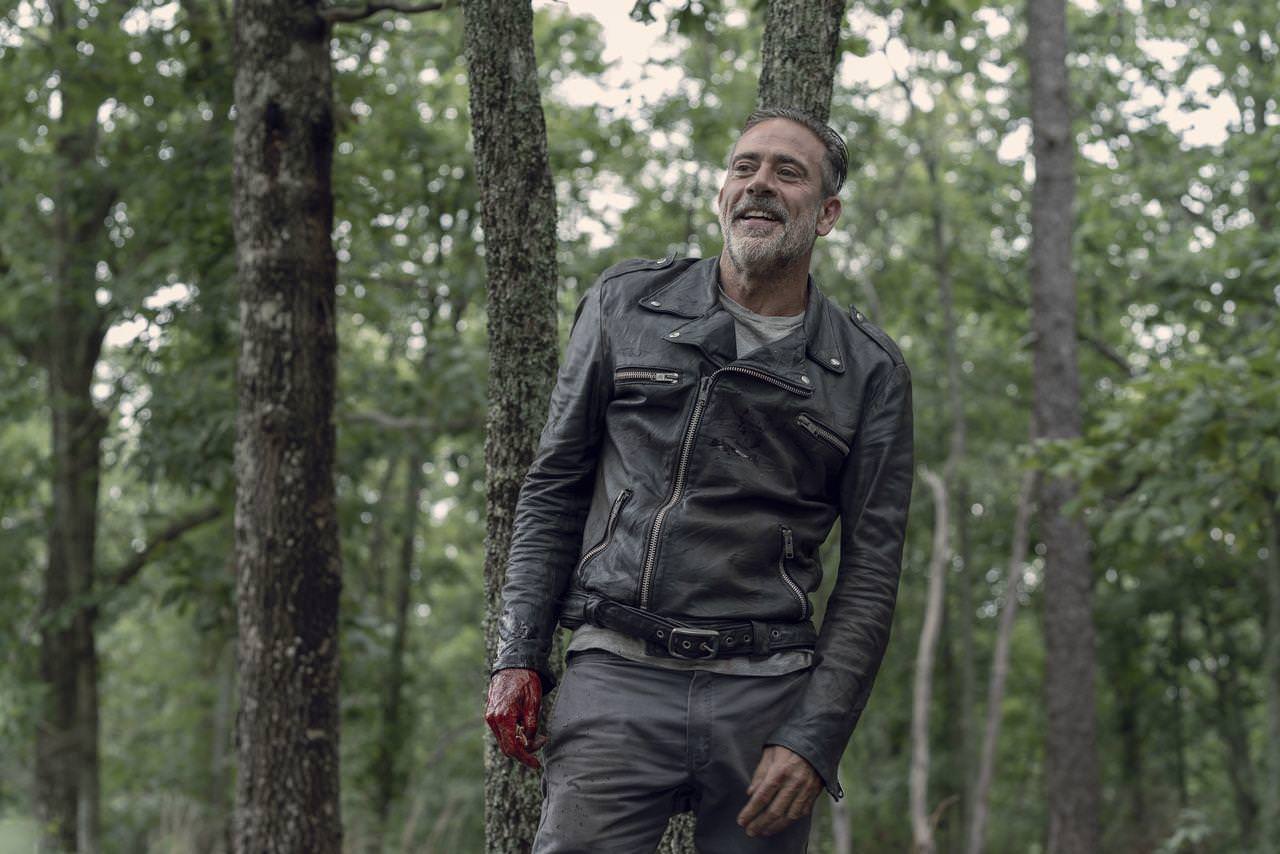 Negan was finally allowed to be Negan after being submerged and suffocating in the depths of Davy Jones' Locker, also known as Alexandria. The Kraken was released upon The Whisperers tonight and Beta can't seem to steer the Captain's Wheel back on course.
This scene recap contains spoilers for The Walking Dead Season 10 Episode 6.
No more Home Improvement style neighbor Negan dishing advice like TWD's Wilson for the last season and a half. No tending the garden reminiscent of farmer Rick. The real Negan was unchained on tonight's episode from the burden of apologizing for his own existence. Like a true Alpha, he accepted the futileness of trying to appease a crew that was never going to accept him as one of their own anyway. As Tyler Durden once said on Fight Club, "It's only when you've lost everything, that you're free to do anything."
Negan wandered onto hostile waters with just a leather jacket on his back and managed to put The Whisperers' entire hierarchy into question. Beta was truly the perfect serious character for Negan to play off of… Particularly, because Beta poses a physical threat to Negan that Father Gabriel never did.
Jeffrey Dean Morgan as Negan, Ryan Hurst as Beta – The Walking Dead _ Season 10, Episode 6 – Photo Credit: Jace Downs/AMC
It brought back the visual of him as fearless in the heart of danger, rather than the downtrodden one, shedding tears in his cell. Negan was authentically getting under Beta's skin by literally being himself: Loud, boisterous, and unapologetic. The way Negan should be. "Do you have a Beta with Benefits thing going on?"
The revival demanded attention both from The Walking Dead's audience itself and Alpha… Who watched Beta's bickering with The Whisperer's newest application in noticeable gratification. Schadenfreude at Beta's unexpected challenger if you will. Negan has lifted himself up against the tide, ready to pull the steady ship Beta's running directly back into the ocean.
One Time 'Cameo'?
The question is, will the series allow Sanctuary's former defacto ruler to continue in this manner? Or send him back to the plank to play 'pretend' good guy? Last episode's Brandon appeared to be some kind of subtle shot at Negan fans who want him to be the way he used to be. As if a fan wanting "Classic Negan" was annoying. Brandon's interpretation more than subtly hinted that with the immediate disappointed stare back in response. It seemed like a breaking the fourth wall move… If you also consider Brandon having no morals as a 'fanboy' it felt like a type of statement on Negan's original fanbase.
Leave predictable hero/advice giver Negan at the door, the Kraken must stay above water. Fighting Giants, Steering Alpha's Ship, and Beyond!
Be sure to check out The Walking Dead #TBT Negan asks Daryl "Who are you?" and relive a classic Savior moment!
Is Carol's life better off post-apocalypse on The Walking Dead?
If there was a way to hit the reset button and wake up to a blood stained diamond ring on her finger but with Sophia laying beside her… Memory erased. Would Carol go back?
The dead saved Carol Peletier from a lifeless fate of hushed agony and blistering shame filled coverups. Had walkers not broached a life sworn to secrecy and embarrassment under chapel vows, there would be no exit door. No Andrea or Shane to bring the realities of Carol's home life into a public spotlight. She would have never met Daryl Dixon, Ezekiel, or even Rick Grimes. In a way, the post-apocalypse world of The Walking Dead highly benefited Carol's self esteem, reshaped its stony foundations from rock bottom. The identity that was on the verge of non-existence, flourished under the rule of the new king of the food chain.
If walkers never ambushed Carol's life, the silver-haired heroine would likely still be at Ed's beck and call… Toiling under the proverbial weight of his foot, praying for mercy silently in the moonlight. Yet, the dead took Carol's only biological daughter Sophia in the process of a journey to self-realization and self-worth.
The ultimate price, her own flesh and blood. Potentially, the only biological child she'll ever bare. The Natural Aristocrat recently explored how A Mother's Grief is Forever. There won't be a night where Carol ever loses the memory of motherhood. It begs the question, if Carol could go back as she was back then with Ed to bring Sophia back… Would she say accept and sacrifice her own life once again?
Many on the Twitter-verse have speculated upon what Carol is thinking about when she wakes up in the Season 10 Episode 6 preview below. If she's wishing Daryl was laying beside her. Perhaps, it's not a romantic void at all Carol's feeling but rather loss. Maybe she's glancing at the spot Sophia once took every morning when she called her mom.
See what I mean.. https://t.co/HD92b1FL8r pic.twitter.com/5YiKTVUYmu

— 👉JENNNNN👈 #caryl (@ZedWordJen) November 4, 2019
Do you feel Carol Peletier is better off today than she'd been had The Walking Dead never exposed the sanctity of her destructive, private home life? Sound off in the comment form below.